It's Pasty Time!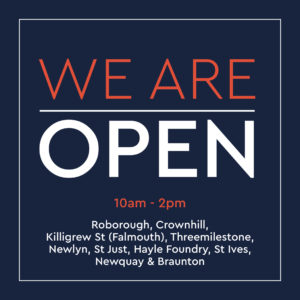 Our stores are now open for business. As well as our freshly baked hot pasties, you can also buy frozen pasties to cook at home.
To ensure the safety of our staff and customers, we have been working hard planning social distancing measures as well as providing specialised training for our staff. At the moment the range will be small, including just our most popular pasties and cakes. We also have bundle deals and are selling boxes of frozen items with a 30% discount.
We'll keep you updated on any further new store opening announcements and new deals on the Facebook page.
Stay Safe 🙂